Bell Petro Gas LLC is an oil and gas energy company that provides energy products, services and the source exploration technology to help businesses and communities.
In the oil and gas industry, integrity is important. We realize that our line of work is highly dependent on the responsible use of natural resources that is not only provides for the needs of the population but is also able to sustain the supply of the energy demands for as long as possible.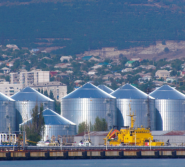 Service Categories:
Upstream Activity: Oil and Gas Exploration
Midstream Activity: Oil and Gas Products Transportation, Logistics and Safe Storage
Downstream Activity: Oil and Gas Refinement, Marketing and Retail Sales
We exercise the utmost integrity in conducting businesses and choosing our partners. Conscientious values are applied in the exercise of our expertise in project management, product delivery logistics, exploration technology engineering and construction for the energy industry.